Lemme just say that I love Will and Margret's banter. So far, to preface the performance, we have heard interviews from:
Anna Netrebko: She gave a really interesting idea about her portrayal of Adina, and about how she "Can't feel love".
Bartlett Sher: He said exactly what you thought he'd say.
Debbie Voigt interviewed:
Renee Fleming: She says dying in every one of her operas is a joke but we still love her.
Janai Brugge: Recent Operalia winner who is currently 5 months pregnant. congratulations to her!
Carmen Giannatasio: She's making her debut this weekend in Il Trovatre and both young singers are "nervous".
WE HAVE SOME CELEBRITIES IN THE HOUSE! (I've never heard of a lot of these people)
Amare Stoudemire
Patti Smith
Courtney Love
Pat Stewart
Rached Drecht(Is that how you spell it?)
I assume Martha Stewart is there. She's there every year.
Anna Netrebko and Erwin Schrott on the Red Carpet: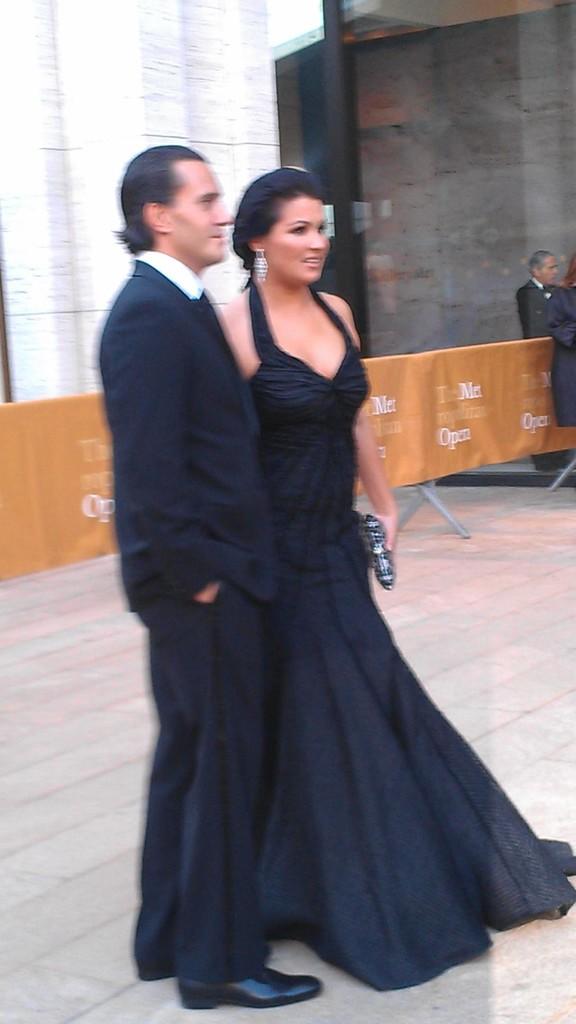 I'll be back at intermission to update you some more! Sit tight! and enjoy the performance!
Listen live here.